Order
Dot-it-Spot-it Total Protein Assay kit for 280 estimations
Price for one kit: 185 euro
Price fort two or more kit: 170 euro per kit
Start-up package for Dot-it-Spot-it Total Protein Assay kit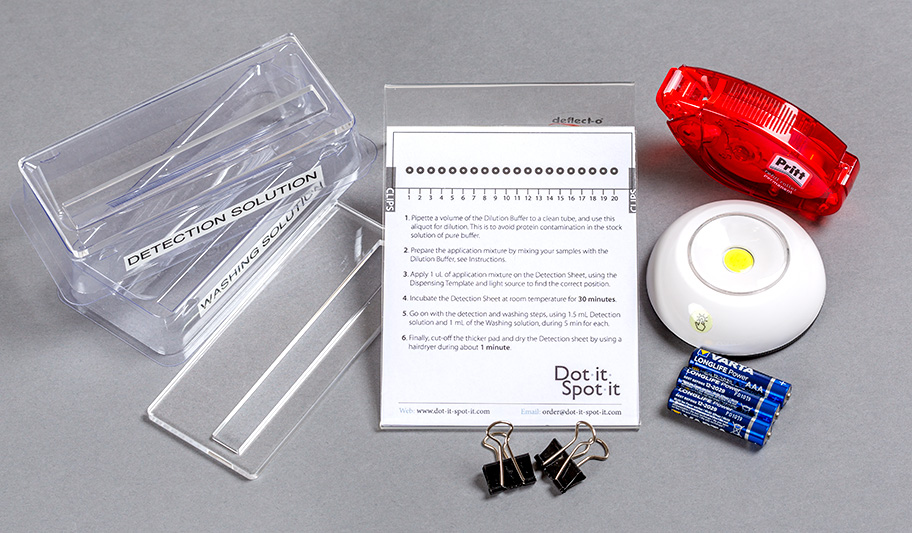 Contains:
1 Dispensing Template with 2 clips
1 light source with batteries
2 reservoirs with lids
1 tape roller for 10 meter
Price for 1 package when delivered together with the test kit: 24 EUR.
You can also order more reservoirs. It allows you to run large series of samples.
Price: 3 euro for two reservoirs.

Order Information
The following information is needed to process your order:
Delivery address, including street address and telephone number
Invoice address
Contact person
E-mail adress
VAT-number for European Union countries
Terms and conditions:
Prices are given in euro, and are exclusive of Value Added Tax
Terms of delivery: DAP INCOTERMS 2020
Import charges are not included in the price
Freight cost is added to the invoice